Thank you to Stanley Park LBC for hosting the Provincial Fours Championships this past weekend, with a special thanks to George H. and those that helped set up the greens each day and clean up again at the end of each day, to the greens keeper for great greens to play on, and to the volunteers who helped with the refreshments and the lunches!
Congratulations to the Gold medalists who have earned the privilege to represent AB at the Canadian Championships to be held at the Burlington LBC in August:
Women's Fours Team: Claire Day, Amanda Berg, Jenn MacDonald & Val Wilson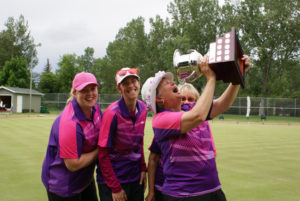 and to the Men's Fours Team: Francis Standen, Jessi Wilkinson, Brad Roden & Lyall Adams.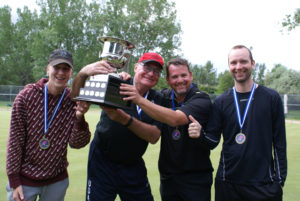 Thank you to George H. for the photos.