Bowls Alberta promotes the sport of bowls for young bowlers and encourages their development through activities specifically geared for them. For further information on our Youth Programs contact a club in your area. You can also visit the Youth Lawn Bowls Promo Page and connect with a club by filling out the request form.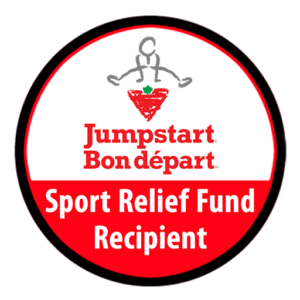 For the 2021 season we were able to pilot a Youth Project thanks to a grant opportunity from the Jumpstart Sport Relief Fund. In 2022 we will build on the experiences and the make the Youth Program Manual 2022, that was developed and pilots as part of the program, available to all clubs that wish to start a youth program.  Three clubs, also have plans to continue with youth programs this upcoming season. For further information on those programs please contact the following clubs as follows:
Calgary Lawn Bowling Club beginning at youthbowls@calgarylawnbowlingclub.ca
Commonwealth Club in Edmonton at commyouth21@gmail.com
Medicine Hat Lawn Bowling Club at medhatlawnbowling@gmail.com.
Lawn bowls is a sport that:
    You can have fun with friends
    Allows you to compete Provincially/Nationally and even travel
    Has skills that are transferable to other sports
    Is non-contact and encourages respectful competition
    Can be played through most of your life!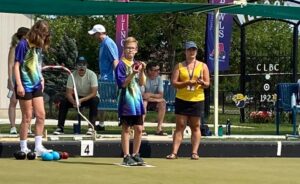 Our season:
Runs mid-May to the end of September
Ages for Youth
Under 12 – focused on fun through games and skill activities
12 – 17 – combined focus on fun through games and skill activities as well as more options for competitions
18 – 25 – social aspect and competitive aspects available
For those youth who curl or alley bowl, lawn bowls is a great sport to compliment these activities and keep you active between seasons. Curling and lawn bowling share the same basic strategies therefore allowing you to improve your game all year round. Bring your whole alley bowling team or curling team down and give it a try together!
Youth bowlers are invited to contact a local club and go out to try some bowls. All you need to begin is a friend or two and some flat soled shoes. Click here to find a club today. To play socially, the commitment is up to the individual. Clubs often have several opportunities to come out and catch a game with other social bowlers.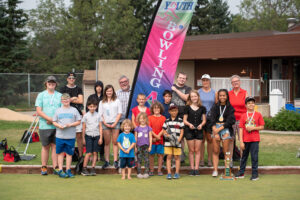 For competitive players, Alberta holds a Youth Provincial Tournament each year and the winners of the event may be eligible for financial support to attend the Canadian Youth Championships.  These are divided into Junior Boys (under 18), Junior Girls (under 18), Boys Under 25 and Girls Under 25.  There are also opportunities to be on the Alberta Squad which is part of the pathway for our youth who dream of someday representing Canada on the international stage.  For further information contact the Bowls Alberta office at office@bowlsalberta.com
For teachers and Guide/Scout leaders you can contact your local club and ask about a field trip to the bowling club where volunteers would help show your students the basics and get everyone involved in some fun activities and games.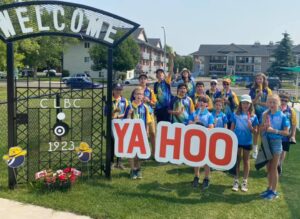 Important link for Teachers, parents and youth:
Important links for clubs:
Youth Support Policy 2022 (available soon for the 2022 season)
Youth Development Program Grants
Youth Program Funding Application