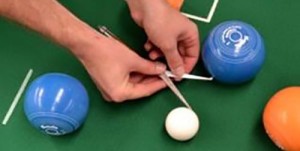 One of the goals of BA is to have at least one umpire at each lawn bowling club in Alberta. If you would like to become an umpire please contact the BA office or the provincial head umpire, Dwayne Hauck at
umpire@BowlsAlberta.com
. Umpiring candidates must have a minimum of two years of bowling experience
Head Umpire, Dwyane Hauck, is ready to begin umpire training for 2020!  Check out the details on this Umpire Recruitment Poster.
Bowls Alberta now requires that all umpires obtain a Respect in Sport Certificate. For further information check out the website Respect in Sport and scroll down to find the course link, Respect in Sport for Activity Leaders. When you have completed the course please email the the full certificate or the certificate # to the BA office.
Umpires play a vital role in ensuring that all aspects of play are in line with the Laws of the Sport of Bowls. Umpires must be able to apply their knowledge of the laws in an approach that will make the experience enjoyable for both the participants and the officials and are expected to abide by the Officials Code Of Conduct and Ethics.
Information on becoming a Level 1 Club Umpire
If you are interested in becoming an umpire in 2020 please email the BA office at office@bowlsalberta.com or see the poster up at your club: Umpire Recruitment Poster 2020.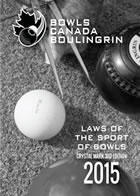 The current edition of the laws is titled Laws of the Sport of Bowls_Third_Edition, and was adopted in Canada on April 1, 2015.  For a copy of the Rule book, printed by Bowls Canada Boulingrin, contact the Bowls Alberta office or Bowls Canada Boulingrin directly.