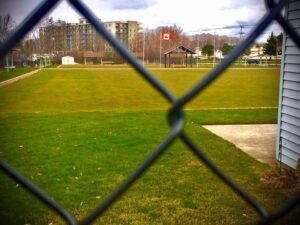 Bowls Alberta is thankful that most of our clubs were able to open last season. Some special memories were made and for some more bowling was enjoyed than any previous year.  Together the clubs and their members proved that lawn bowls is a safe sport to play even amidst a pandemic.
Season 2021? So far we are on hold and watching and hoping the AB planned 'pathway forward' will get us back on the greens at least sometime in June! You can check out the 'Steps' for the pathway forward here. We must patiently wait for Step 3 before we can get back to some play!
Bowls Canada is developing the Return to Play Protocols for this year building on the success of the protocols from last year. They will also provide updated forms for clubs to use as well.
As you make plans keep these steps in mind:
You must follow all Federal, Provincial and local Government and Public Heath Authority information, guidelines and directives first and foremost!
You should communicate with your Insurance Company and ensure you have the coverage required and follow their guidelines for creating 'safe' spaces.
…more steps to follow….and links to the following….
Return to Play Protocols for Lawn Bowling in AB Phase 1
Return to Play Protocols for Lawn Bowling in AB Phase 2
Continuing to Play Protocols for Lawn Bowling Clubs in AB Phase 3
BCB and BA – Waiver (COVID)
BCB and AB – Assumption of Risk (COVID)
BCB and BA – COVID-19 Declaration
BCB Indoor RTP Lawn Bowling in Canada
Bowls Alberta is committed to helping our clubs safely open and offer their members the opportunities to enjoying the physical and social aspects of the spending time together on the greens. Hopefully sooner rather than later!
If you have any concerns or have questions please email the Bowls Office at office@bowlsalberta.com.