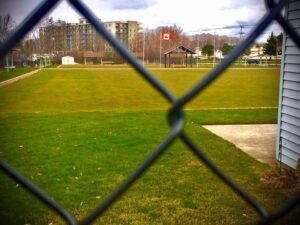 Bowls Alberta is thankful to Bowls Canada Boulingrin (BCB) for the support they have provided as we navigate how to return to play during a pandemic! Their assistance with creating return to play protocols, their extra online meetings with provincial associations, and the online presentation with Steve Indig from Sport Law & Strategy have all been most helpful to our association and to our clubs.
We are also thankful to our provincial government, and particularly Dr. Hinshaw and her team, for their guidance through online sessions and through continuous updated documents for return to play for all sports. We extend our thanks as well to our SPAR Sport consultants and to all city Sport Council Associations for their support and guidance.
Bowls AB has adopted the Return to Play Protocols from BCB and have clearly communicated the expectations to our member clubs. The following steps are essential as they return to play and as they continue to expand the play options at their clubs throughout this season.
Follow all Federal, Provincial and local Government and Public Heath Authority information, guidelines and directives first and foremost! Latest from AB: covid-19-relaunch-sports-physical-activity-and-recreation OCT.15 update
Communicate with your Insurance Company as you go through the Phases to ensure you are mitigating risks and meeting your insurance policy requirements.
Notify Bowls AB when you move through the phases and send it your protocols if they have been adjusted from the adopted BCB ones.
Mitigate risks: keep the signed waivers and acknowledgement of risks forms, ensure Covid-19 acknowledgement of risks each time members come to play, keep cleaning logs, and keep records of all players, dates and times they are at your club. Encourage players make use of the AB Tracing App.
Ensure you provide safe and fun opportunities for your members to enjoy bowls this summer! And a huge thank you to all the volunteers that are helping to make playing a possibility.
Return to Play Protocols for Lawn Bowling in AB Phase 1
Return to Play Protocols for Lawn Bowling in AB Phase 2
Continuing to Play Protocols for Lawn Bowling Clubs in AB Phase 3
BCB and AB – Assumption of Risk (COVID)
BCB and BA – COVID-19 Declaration
BCB Indoor RTP Lawn Bowling in Canada
Bowls Alberta is committed to helping our clubs safely open and offer their members the opportunities to enjoying the physical and social aspects of the spending time together on the greens.
If you have any concerns or have questions please email the Bowls Office at office@bowlsalberta.com.